With its close proximity to North Dallas, Lucas combines the best aspects of country and city life. Excellent schools and parks equipped with playgrounds, pavilions and sports fields make it a great place to raise a family. Located on the shores of Lake Lavon, Lucas offers plenty of opportunities for outdoor activities, and many residents extend their passion for fun in the sun to their own backyards with sparkling swimming pools. With professional Lucas swimming pool cleaning, repair and upgrades from A Better Pool Service, your pool or spa in will be clean and inviting in every season.
---
For pool service Lucas TX can trust, contact A Better Pool Service today – (214) 347-8016
---
Scheduled Swimming Pool Cleaning Services in Lucas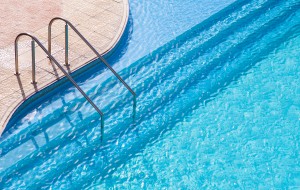 Nothing is quite as refreshing as jumping into a sparkling swimming pool in Lucas on a hot North Texas day. Our weekly swimming pool cleaning services take care of routine maintenance tasks for you, so you can relax and enjoy your backyard amenity. Our trained technicians perform cleaning chores like skimming the pool surface, brushing the tile and emptying the filter and skimmer baskets, and we inspect the pool cleaning system, filter pressure and exterior equipment to make sure everything is operating properly and efficiently. Our regularly scheduled pool cleaning services also include pool water testing and the chemicals needed to maintain proper sanitation and balanced alkalinity and pH levels.
Lucas Swimming Pool Repairs and Emergency Services
From malfunctioning pool filtration equipment to broken lighting, cracks and leaks, even a well-maintained pool in Lucas occasionally needs timely swimming pool repairs. When problems occur, you can trust the experts at A Better Pool Service for fast and effective solutions. As a leading swimming pool maintenance company for the entire Dallas Fort Worth Metroplex, we have the equipment, experience and know-how it takes to address and resolve every problem. Because issues like algae lead to the growth of harmful bacteria, we also offer emergency cleaning services, including chemical treatments, pool draining and acid washing.
Swimming Pool Upgrades and Special Services
At A Better Pool Service, we have an extensive array of special services and quality products that can enhance your enjoyment of your pool, including automated pool cleaners, LED lighting packages, energy-saving pumps and high capacity filters. Our 44-point system audit provides you with a professional analysis to determine if swimming pool upgrades will improve your pool's efficiency, functionality and safety. We offer a wide range of pool remodeling services too, from child safety fencing installations to new tile, coping and decks.
From savings on weekly pool cleaning for new Lucas clients to discounts on products, A Better Pool Service is pleased to offer special services that let you enjoy all the benefits of pool ownership without the added expenses and maintenance chores. As an active member of the National Swimming Pool Foundation (NSPF), we stay up to date on all the latest advancements in the industry to bring you the best products available. Whether you need our weekly "chemicals only" pool cleaning services, a seasonal filter cleaning or a complete pool makeover, you can count on A Better Pool Service to keep your pool clean, safe and inviting every day of the year.