Dallas Swimming Pool Cover Options
Posted 10.14.14 at 1:30 pm no comments leave a comment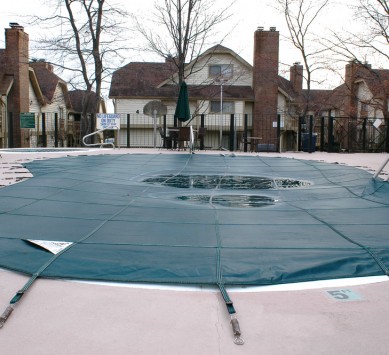 When it comes to swimming pool maintenance in Dallas and surrounding areas throughout the DFW, A Better Pool Service wants to be your helping hand in every aspect of caring for your pool. As you care for your pool during the off season, it is important to choose the swimming pool upgrade accessories that are right for you, your family and your pool. For many pool owners, it can be complicated to choose the best pool cover to suit your needs; you are likely considering all of the factors such as cost, benefits, size, material, durability and safety. No matter what your concerns are regarding your Dallas swimming pool cover options, we have the information you need to make the best decision for your pool needs.
Swimming Pool Cover Benefits
When it comes to swimming pool covers, safety is one of the most common and most important concerns. Accidental drowning is too common at residential pools; it can happen to anyone of any age, especially with children or even animals. With a swimming pool cover constructed of strong, quality materials you can protect every loved one in your home. Protecting your swimming pool with a cover is always an advantage; because pool covers keep out the light and debris from nature, they help prevent algae from forming and other particles of nature dirtying up the water, which also reduces your swimming pool cleaning expenses during the off season. With energy saving tips at every turn, you can't leave out the swimming pool cover benefit of energy saving; they conserve water, reduce chemical consumption and reduce time needed to run the cleaning filtration system.
Types of Swimming Pool Covers
While many pool covers appear to be the same or very similar, there are different types available on the market for residential pools. The main two types, pool safety cover and winter pool cover, serve similar needs but are very different for their main purpose.
Safety Covers – Pool safety covers are made from woven mesh or solid vinyl material, which are designed to be pulled tightly across your pool (similar to a trampoline) and are secured with straps that are attached to metal anchors installed around you pool. While they do prevent leaves, grass, branches and debris from getting into your pool, a safety pool cover will keep children and pets out of the water; they are designed to safely hold thousands of pounds, which can prevent someone of any size from drowning.
Winter Covers – Winter pool covers are designed for protection from weather. The leaves and other debris can't fall directly into the water, but if it rains these organic materials breakdown and can slowly seep through the cover into the pool causing the water to get dirty. They do block out the sunlight which prevents the buildup of algae, but winter covers can be damaged by tree branches or heavy snow, causing a dirty and expensive clean up. Winter pool covers do cost much less than safety covers, but with the cost of having your winter pool cover removed in the spring and the labor that goes along with it, they can end up costing the same as a pool safety cover which doesn't require the labor.
From the benefits and advantages of both main types of covers, safety and winter, it may be difficult to decide which one is best for your Dallas pool maintenance needs. Contact A Better Pool Service in Dallas so we can help you; we are here to assist you with all of your pool questions, concerns and needs.