New Year's Resolutions for Your Swimming Pool
Posted 01.08.15 at 1:04 pm no comments leave a comment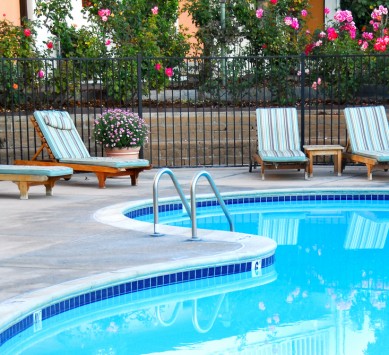 It's much more enjoyable to swim in a pool than it is to perform regular maintenance on it. However, as with most things in your home the work you do today will reduce the need for pool repairs in the future. With the New Year in full swing, it's the perfect time to make a resolution to perform regular maintenance and ensure your pool is a beautiful and sparkling place to swim.
Your Pool Maintenance & Chemistry Expert
On each visit, your swimming pool service expert will test the chemicals in your pool to ensure the right pH balance. You'll also want to understand how to perform these tests on your own to keep your pool clear and fresh between visits. Bringing a pool back from an imbalanced chemical state can become a costly project, and it makes pool cleaning difficult.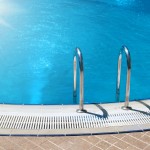 Enhance the functionality of your pool's filter system with regular testing. Take a lesson or two on how to test the chemicals in your pool, so you can maintain good pool chemistry at all times. You'll even save money on chlorine in the long run, as well as extend the lifespan of your pool equipment.
Boost Pool Safety
Nobody wants to consider their pool dangerous, but sometimes it's easy to forget the importance of pool safety. According to the Centers for Disease Control and Prevention (CDC), ten people die each day from accidental drowning, and some of those deaths occur in family swimming pools. Unfortunately, home pools represent a danger if you don't keep up with pool maintenance.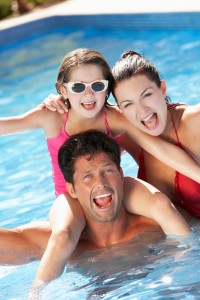 Pool upgrades you'll want to buy may include safety covers, alarms, and fencing. In addition, you'll want A Better Pool Service to inspect existing systems like the pool lights to ensure functionality of the electrical system and pool equipment. Finally, if you have children living at home, a refresher course on pool safety is never a bad idea, particularly when it's time to remove the winter pool cover and enjoy your pool again.
Swimming Pool Upgrades That Will Restore Its Original Beauty
Over time, the need for swimming pool repair is all but inevitable even if you perform dedicated maintenance. However, small issues like a worn pool liner or a weak filter may eventually prove rather costly if you ignore them. A little leak in your pool today could turn into gallons upon gallons of wasted water, which is particularly stressful in the drought-stricken areas of Texas.
One of the best reasons to make a New Year's appointment for pool service and repair is that it might be possible to take advantage of sales or clearances on equipment during the slow season. When the summer arrives, those sales will disappear, and clearance racks will empty.
Hopefully, you already have regularly scheduled swimming pool cleaning to maintain the clarity and appearance of your pool. However, if you've been neglectful, now's the time to get ahead of any problems that could make your space unusable this summer. Don't risk starting summer with a dirty pool or a broken filter. Make a New Year's resolution to keep up with your pool's care and maintenance.